Lowepro Photo Sport Pro 30L AW
2
So I've been eyeing the Lowepro Photo Sport 200 for a while but was concerned that it wasn't going to fit my new 100-400L. Decided to just check it out locally and happened upon a brand new model, the Lowepro Photo Sport Pro 30L which seemed an ideal match. Supposedly this model just came out and there's 0 reviews for it online, so here's a quick overview if you're interested in the bag.
It looks like a pretty standard outdoor / travel backpack with side access so you can get your camera out without removing the entire bag. The back is pretty comfortable and I plan to use this as my main travel day pack. Overall it seems like a solid bag for anyone who needs a day pack capable of carrying body + 2 larger lenses, with a top compartment more than big enough to stash anything else.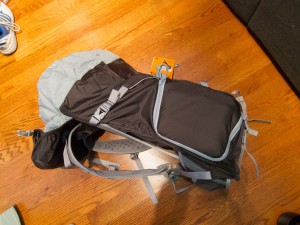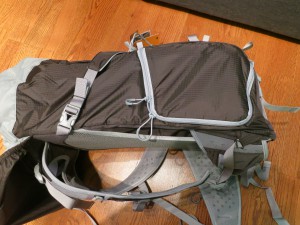 In there you have a long padded compartment with a velcro divider going down the middle of it: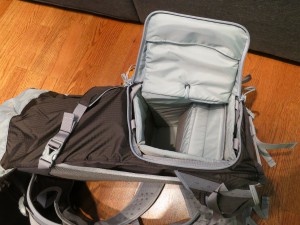 So you can stash a secondary lens (17-55 here):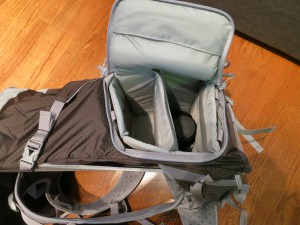 Here's my 7D with 100-400 attached and the 17-55 below it (hoods reverse attached to both lenses), it all fits quite comfortably: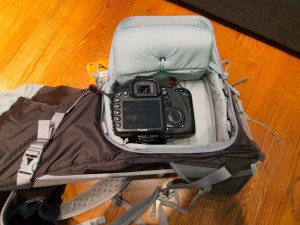 For size comparison, what was just packed in there: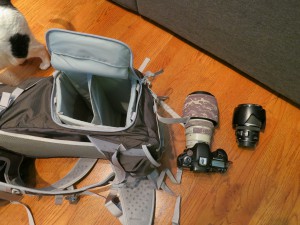 Switching the lenses around so the 100-400 is secondary and the 17-55 is attached, makes things a little tighter. The 100-400 is pretty long and takes up a significant amount of space: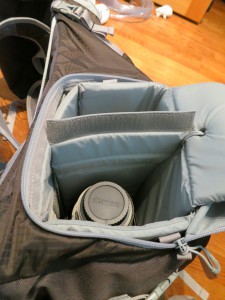 Which pushes my 7D up a little more than I'd prefer, but the flap is padded well enough that I'm not concerned about it: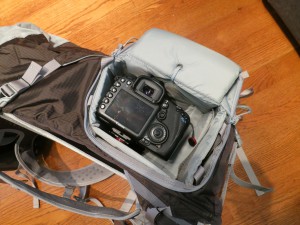 The entire camera section also pulls out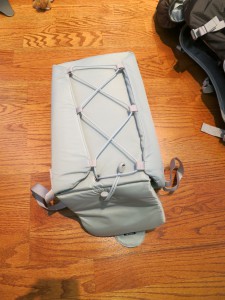 Leaving you with quite a bit of extra usable space, although there is a divider between the top + bottom so it's not just one large bag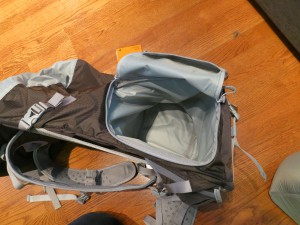 Going to the top compartment, it's quite sizable.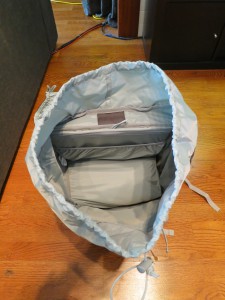 There's no ideal laptop spot unfortunately,  the hydration bag compartment isn't flat enough that I'd feel comfortable putting my laptop into it. My 13″ zenbook does fit nicely into the top compartment just sitting against the back, so this is probably where it'll go (maybe with a sleeve).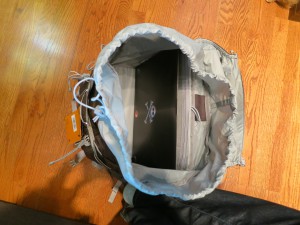 Cat Approved!